Dana Anspach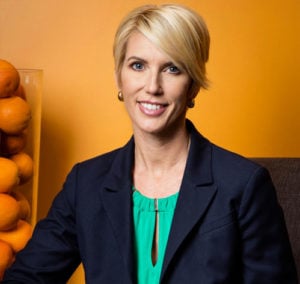 Dana Anspach CFP®, RMA®, Kolbe Certified™ Consultant is the founder and CEO of Sensible Money, LLC.
In 2020, for the third year in a row, Investopedia named Dana to their Top 100 Most Influential financial advisor list for her contributions to financial literacy. She has been writing as an expert on retirement-related topics since 2008, including contributions to MarketWatch and US News & World Report. She is the author of the lecture series How to Plan for the Perfect Retirement, available on The Great Courses, and the author of the books Control Your Retirement Destiny and Social Security Sense available on Amazon.
Practicing as a financial planner since 1995, when Dana began working with people in their 50's and 60's she realized that a different type of planning was needed to align one's finances for a transition out of the work force. She founded Sensible Money in 2011 with that goal in mind.
As Dana says, "The retirement income planning process is not static; it is alive with choices and variables. To make the best decisions you need a way to understand the interactions of the choices you make and the corresponding impact on your future. You need an independent voice; information free of the influence of politics, financial products, or advertising incentivized media articles. Thus was born the vision for Sensible Money."
As of 2021, the firm works with clients in over 27 states and manages over $300 million in assets, in many cases responsible for delivering retirement paychecks to families for the next 20 – 30 years.
From 2008 to 2017 Dana wrote as an expert on retirement-related topics for About.com, serving as their "MoneyOver55" expert; this site has now evolved into the topic of Retirement Decisions at The Balance. This position also led to her Twitter handle which is @moneyover55. Twitter is her favorite and most used form of social media.
Dana is actively involved in the industry, serving on the Strategic Retirement Advisory Council for the Investments & Wealth Institute where she helps them expand the reach of the Retirement Management Analyst® (RMA) designation. All Sensible Money financial planners use a planning process designed around the principles and concepts learned in the RMA® coursework. This designation takes a unique look at the risks faced by today's retiree and teaches a planner how to design a plan that adequately addresses those risks.
Retirement is a series of irrevocable decisions. Dana has created a firm that uses a repeatable process that helps you navigate through these decisions with comfort and ease.
https://www.sensiblemoney.com/independent-financial-planners/