About finStream TV
The finStream TV Mission: To improve the lives of all people, especially women and minorities, by increasing financial literacy.
Founded by veterans from the financial services, media and communications industries, finStream TV is uniquely positioned as your new personal financial resource, targeted to different generations and your specific needs.
On finStream TV, you're going to meet top experts on "everything money"; from designing your personal financial plan, to paying down debt, to saving for a house, to funding college tuitions, to planning for retirement and everything in between. Whether you're Gen Z, a Millennial, a Boomer or part of the Silent generation, finStream TV offers invaluable and objective actionable guidance that you can start using right now.
As we are launching during these unprecedented times, finStream TV is also focused on the new normal. Everything is changing from our jobs to our family relationships, our finances and myriad other aspects of our lives. We will address this new normal and provide insightful commentary into how these dynamics will affect us in many ways moving forward.
And in addition to our unique positioning, finStream TV is a channel that also focuses on women and minorities and their specific issues related to saving and investing because women and minorities are underserved audiences when it comes to money.
This is a channel devoted to simplifying complicated money and career issues–it's your trusted home where you can come for personal finance advice in an inclusive environment.
Team Bios
Advisory Board
Members of the finStream TV Strategic Advisory Board include Lee Baker, Julie Bennett Iannuzzi and Professor Mike Milligan.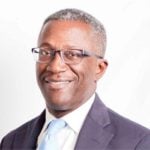 Lee Baker began his financial planning career while still an undergraduate student at the Georgia Institute of Technology. Lee graduated from Georgia Tech in 1990 with a Bachelor of Science degree in Industrial Engineering. His passion for helping people achieve financial security combined with a desire to bring a little bit of "Wall Street" to "your street" led him to establish Apex Financial Services.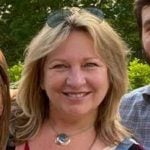 Julie Bennett Iannuzzi is a Peabody Award Winning journalist, with strong business and product background leading video operations at WSJ Digital Network (WSJ, Marketwatch, Barron's, Smart Money), USA Today, CBS New York, MTV Networks, and other television and digital operations. At the age of 16, she got her start as a reporter at WINK-TV in Fort Myers, Florida.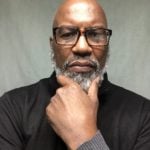 Mike Milligan is a finance professor at California State University Fullerton. He is also the Founder and Managing Director of the Applied Security Analysis Program at (now known as Titan Capital Management) at California State University Fullerton. In ASAP, Fullerton students managed endowment funds of the university in the equity and bond markets.