Lee Baker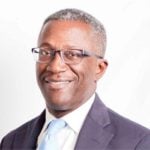 Lee Baker CFP® is President of Apex Financial Services and host of the finStream TV series Level Up With Lee. He began his financial planning career while still an undergraduate student at the Georgia Institute of Technology. Lee graduated from Georgia Tech in 1990 with a Bachelor of Science degree in Industrial Engineering. His passion for helping people achieve financial security combined with a desire to bring a little bit of "Wall Street" to "your street" led him to establish Apex Financial Services.
When Lee is not working with clients he is leading positive social change as the President for AARP of Georgia. In addition, he is currently chair of the advisory board for the financial planning program at Clark Atlanta University where he contributes to the future of the planning profession by helping to mold the planners of tomorrow.
Lee has been recognized as one of the top wealth managers in Atlanta four years in a row, published in the October 2014 thru 2020 issues of Atlanta Magazine. Lee was an inaugural recipient of the Investment News Diversity and Inclusion Role Model Award in 2018. Lee was also honored one of the top 100 Financial Advisors in 2020 by Investopedia.
Lee remains active in his alma mater as a past member of the Georgia Tech Alumni Association Board of Trustees, the Financial Planning Association and his church where he is currently Chair of the Trustee Ministry at Antioch Baptist Church North. Lee is frequently quoted in various publications including Black Enterprise Magazine, the Wall Street Journal, Kiplinger's, Christian Science Monitor, and Financial Planning Magazine. He is also a frequent guest on CNBC. Catch all of the "Level Up With Lee" episodes on finStream, at this link: https://www.finstream.tv/videos/level-up-with-lee/