Julie Bennett Iannuzzi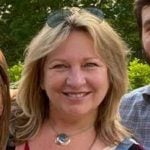 Julie Bennett Iannuzzi is a Peabody Award Winning journalist, with strong business and product background leading video operations at WSJ Digital Network (WSJ, Marketwatch, Barron's, Smart Money), USA Today, CBS New York, MTV Networks, and other television and digital operations.  At the age of 16, she got her start as a reporter at WINK-TV in Fort Myers, Florida.
She has led television and digital operations for more than 37 years and has a blend of experience spanning editorial, video, operations, product and business. In 2004, before live streaming was a thing, she spearheaded the launch of WSJ Live on 30 digital platforms. She has been a strategic leader for many digital operations transforming into digital networks (The Wall Street Journal Digital Network, USA Today Network, Maven). Awards included a Peabody award for her live coverage of Hurricane Andrew, and she was part of the CBS team receiving multiple awards including the Edward R. Murrow award for her leadership role and leading the live coverage of September 11th.
She joined TheStreet in 2018, leading the video, social and podcast team through a multi-year turnaround of TheStreet's 20-year consumer business. She has worn many hats. Including leading Maven Studio Operations, then TheStreet's video editorial team, along with Maven's Studio operations, and most recently as VP of Partnership Content and Executive Producer for TheStreet.