Professor Mike Milligan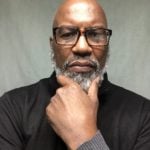 Michael Milligan, Professor Milligan ™, Co-Founder and Managing Director at NewCap Groups.
Mike Milligan is a finance professor at California State University Fullerton. He is also the Founder and Managing Director of the Applied Security Analysis Program at (now known as Titan Capital Management) at California State University Fullerton. In ASAP, Fullerton students managed endowment funds of the university in the equity and bond markets.
Mike has over 30 years' experience on Wall Street. Mike was the Founder and Head Trader for Charter Court Corporation, a hedge fund that specialized in trading IPO's and SPO's in the capital markets. While running Charter Court Corp., Mike traded over $1 billion. Mike leased a seat on the Pacific Stock Exchange, where he traded derivatives for EDX & Associates. Mike was head of research for Liverpool Derivatives Group. Mike started his career on Wall Street working for Lehman Brothers and Bear Stearns. He was a Vice President of the Private Client Group. Mike has an MBA from Pepperdine University and BA in Public Accounting from Hofstra University.